Supplies For Chicken Monthly Cooking Plan
The following instructions will give you a lot of cooked chicken to work with. I use legs and thighs that come in 10 pound bags. I get them on sale for 29Ę a pound. This makes the meat portion of 24 or more meals to be only $5.80. This is what I normally use.
You can use whole chickens for this plan, also. They cost a little more per pound, and the yield in meat may vary a little. Sometimes I use a mixture of legs/thighs and whole chickens because I want some white meat to use in special recipes. It's entirely up to you.
This recipe can be halved. I would recommend you do this if it is your first time. It isnít any more difficult to do the whole thing, but it takes quite a while to bone all the chicken. 20 pounds should give you approximately 22 cups of chicken to use in any of the scrumptious chicken dishes found at the link below.
Before you begin, please go to the Chicken Casserole Recipe Page, the Chicken Sandwich Page, the Chicken Salad Page or the Chicken Soup Page and choose which recipes you would like to make. The meat portion should add up to about 11 cups if you are using 10 pounds of chicken, or 22 cups if you are using 20 pounds. (If you use whole chickens your meat yield may differ.) Donít worry if you fudge a little on the amounts in the recipes. Careful measuring is not my area of expertise. If you find you have more chicken left than originally planned for itís not a problem. Simply bag it for use in 1 or 2 cup amounts depending on the size of your family.
After choosing your recipes, make a list of any ingredients you need to have to make them. Some of the items will not be needed until you take the meat from the freezer, but some you will want to put together so the meal is completely ready. Just make sure you have all your ingredients on hand. I hate having something missing when I am half-way into my day.
Utensils and Tools
large kettle or stock pot
large bowl
strainer
slotted spoon


Ingredients

20 pounds chicken
4 ribs celery, diced
1 small onion, diced
1 clove garlic, minced
2 bay leaves
1 Tbs. salt
2 tsp. pepper

The first part of this is fairly easy! Put the chicken in the stock pot along with the rest of the ingredients and enough water to cover. Place over high heat until it begins to boil; then reduce heat and simmer until the meat is tender. This takes only about 2 hours.
Place the strainer in the bowl; take the meat from the broth and let it drain. As soon as the chicken is cool enough to handle, remove the meat from the bones. Put the bones back in the broth to simmer a bit longer.
I always keep adding to this broth as I cook. All the clean vegetable peelings go in here to keep simmering with the bones. When your day is done you will have the richest, most flavorful broth you can imagine. Several jars of this get put in my freezer for unbelieveably fantastic soups and gravies.
Now get out your recipe selections and build some fantastic meals for the coming month...or two with all the meat you have taken from the bones.

If you like this why not try my:
Roast Beef Plan
(Coming Soon! Please check back.)
or the,



For the Main Index For All Recipes Pages, Click Here.







Countrytime Graphics supplied most of the chicken graphics on this page. Thank you for the cute set!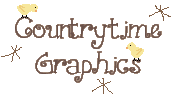 Many thanks to Helena Normark for the above line and the light tan background. You will see lots of her graphics if you surf my pages. Visit her site by clicking on the logo below.





The pastel egg line is from Cute Countryside Graphics.





Links for the Chicken Monthly Cooking Plan: