Sandwich Recipes For The Chicken Plan
Most of these recipes require that you prepare them as you need them using chicken you have cooked, packaged, frozen and thawed, or you can use your chicken fresh on your monthly cooking day.

Fried Pies

Refrigerated roll dough, or homemade bread dough
1 cup chicken
variety of vegetables, as desired
barbeque sauce, mayonnaise or other spread, as desired
cheese

This isnít a real precise recipe, because itís just one I make up as I go along. I make bread each week and always save some dough to use for these delicious sandwiches. I make them in whatever way sounds good at the time. Here is how you do it. Take a lump of dough about the size of a lemon and roll it out into a circle. Place chicken, cheese, vegetables, and spread on half of the dough an inch from the edge. Moisten the edges of the circle of dough, fold over, and seal. Fry these in 1/2 inch of oil in a skillet on both sides. (They can also be baked at 400į until browned.) You can make these and freeze them so they will be ready to cook, or just have the meat handy in a bag.

Creamy Chicken Packets

filling:
2 cups cooked chicken
4 oz. cream cheese
2 Tbs. green onions (include tops)
2 Tbs. chicken broth
shell:
2 pkg. crescent rolls (4 each)
1/4 cup melted butter
1/2 cup dried bread crumbs

In sure most OAMC fans have seen this recipe or one similar. Combine all the ingredients for the filling. Divide the filling among the flattened crescent rolls. Bring one side over and seal edges well. Brush with butter and dip in crumbs. Bake at 350į for 20 minutes. The filling freezes well alone, or you can assemble the sandwiches and freeze them that way.

For the Main Index For All Recipes Pages, Click Here.





Countrytime Graphics supplied most of the chicken graphics on this page. Thank you for the cute set!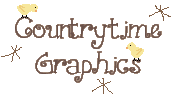 Many thanks to Helena Normark for the above line and the light tan background. You will see lots of her graphics if you surf my pages. Visit her site by clicking on the logo below.





The pastel egg line is from Cute Countryside Graphics.



Supplies
Casseroles
Sandwiches
Salads
Soups
Ground Beef Plan
Roast Beef Plan