Welcome to the Depot
You've Found the Main Hub of The Organization Station

Pull up a first-class seat in our best passenger car and plan on an informative ride. You are on the right track for getting more out of your life than you ever thought you could.
Click on any of the links at left for helpful tips, frugal ideas, organization techniques, good-old-fashioned homemade foods, once-a-month-cooking plans and lots more of interest to women trying to get back home and stay there. This site is dedicated to teaching women the quickly-fading, womanly arts, homemaking skills, and how to be Godly according to Titus 2:3-5:
"The older women likewise, that they be in behavior as becometh holiness, not false accusers, not given to much wine, teachers of good things; That they may teach the young women to be sober, to love their husbands, to love their children, To be discreet, chaste, keepers at home, good, obedient to their own husbands, that the word of God be not blasphemed."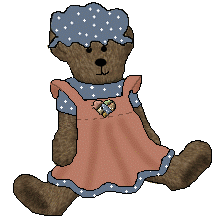 Station Master's Opinion Pages

First Steps in Winning the War
Stay at Home Women
Check Your Attitude
How to Be an Unforgettable Woman
The Rules


You'll find lots of useful and beautiful graphics at:


I want to thank Laurie Ann for the use of these. She's a talented artist with a mouse!

You are person number
to visit this page.
Enjoy your visit! Pass it on!

Special thanks to Joe Burns for his tutorials and information on HTML and more at HTML Goodies. I couldn't have designed these pages without his help.